October
21
Tags
Nike Air Mags in NYC?
This just in. OMG.
Now take this with a grain of salt. For the moment, at least. Nobody has made visual contact with these kicks yet. But the signals are there. After all, Nike sent a cryptic message to Michael J. Fox yesterday. Hell, Marty McFly even hinted at it in the Toyota Mirai teaser!
Could this be true?
UPDATE: Michael J. Fox just tweeted a handwritten note from Nike designer Tinker Hatfield that states, "Though that project started out as science fiction, we're now proud to turn that fiction into fact."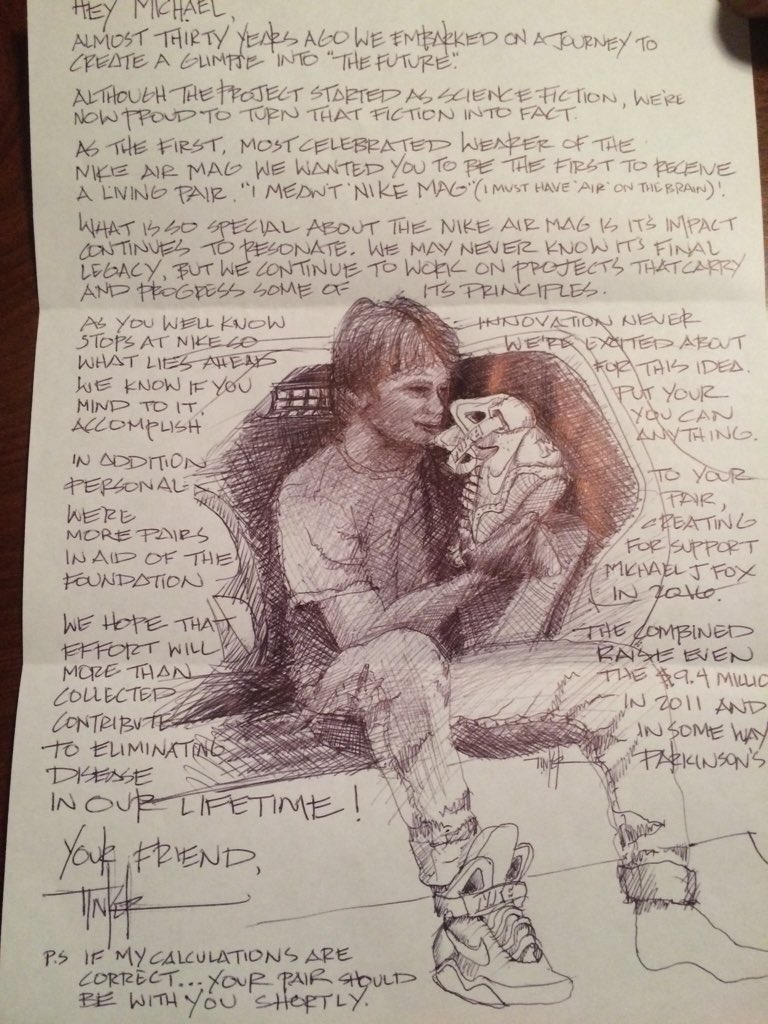 Source: Michael J. Fox (@realmikefox) | Twitter
UPDATE 2: He's got them!